Stay up to date with the latest BCSE and industry events.
January 29 - February 1, 2023
The 2023 APGA Legislative Summit will take place this January 29 – February 1 at the Phoenix Park Hotelin Washington, D.C. in conjunction with the Winter Board and Committee Meetings. APGA members in attendance will receive energy policy updates from guest speakers and meet with their congressional delegations on important legislative issues.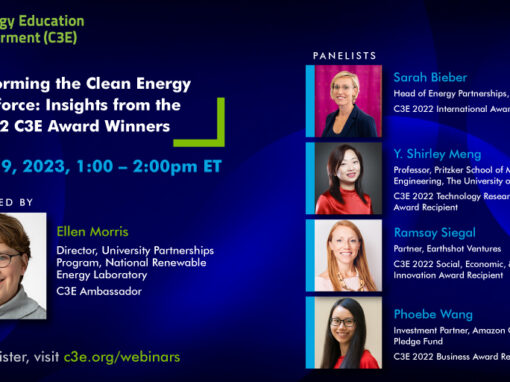 January 19, 2023
Our country and the world need the best, brightest, and passionate leaders to further the development and deployment of clean energy technologies, businesses, policies, and capital. This webinar will feature women-leaders who are doing just that.
The 2022 edition of the Sustainable Energy in America Factbook provides up-to-date, accurate market intelligence about the broad range of industries that are contributing to the country's move toward cleaner energy production and more efficient energy usage.