US Army Purchases SkyBuilt Power Man Portable Power Stations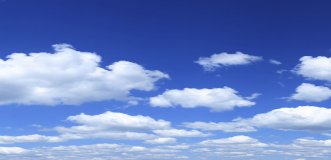 August 1, 2011
US Army Purchases SkyBuilt Power's Man Portable Power Stations
SkyBuilt Power, the leader in rapidly deployable renewable energy solutions, announced today that the US Army is purchasing SkyBuilt's man-portable power stations for use in remote locations in Afghanistan.
The U.S. Army's Rapid Equipping Force (REF), in partnership with the Defense Technical Information Center (DTIC), is purchasing SkyBuilt's SkyCases and SkyPAKs. The SkyCase is a man-portable, high power, battery and sophisticated power management system in a rugged suitcase-size case. The SkyPAK is a rugged solar blanket that produces 2-3x more power than a traditional solar blanket. These commercially available products can help to replace diesel generators in the field, providing more reliable, light-weight power that virtually eliminates fuel, logistics, maintenance, and heat signature. Other details on this project are not being released at this time.
"SkyBuilt's wide range of rapidly deployable, renewable energy products – from 10W to megawatt and microgrid compatible systems, are designed to help the military cut fuel, logistics and save lives. For every 24 fuel convoys in Iraq, one soldier is injured or killed by enemy action. And, just a one percent reduction in fuel can save over 6,000 convoys. SkyBuilt is pleased to support the REF and the DTIC in their continuous efforts to increase rapid response, cut the tether of fuel, and keep our troops safe," said David Muchow, SkyBuilt's President and CEO.
For more information, please visit SkyBuilt's website.