United Solar to Supply North Americas Largest Rooftop Solar System for Toys 'R' Us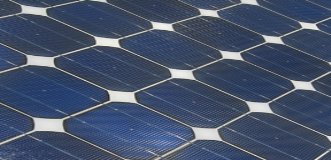 United Solar to Supply North America's Largest Rooftop Solar System for Toys 'R' Us
May 11, 2011
United Solar, a subsidiary of Energy Conversion Devices, will supply the more than 37,000 thin-film photovoltaic solar panels for North America's largest rooftop solar power installation at a Toys"R"Us distribution center in Flanders, New Jersey.
The 5.38-megawatts (MW) installation is expected to produce approximately 6,362,000 kilowatt hours of electricity per year, generating 72% of the distribution facility's electrical needs across approximately 20 acres of rooftop space. Construction is expected to begin this summer.
The Flanders Toys"R"Us facility covers over 1.5 million square feet, with a roof that spans 32 acres. It supports fulfillment and replenishment needs for Toys"R"Us stores through the northeast.
For more details, please see the story in Sustainable Business.