U.S. Wind-Power Capacity Grows by 15% in 2010, Bigger Gains Expected in 2011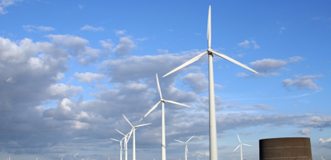 April 7, 2011
U.S. Wind-Power Capacity Grows by 15% in 2010, Bigger Gains Expected in 2011
A report issued by BCSE Board Member the American Wind Energy Association (AWEA) shows that America's wind power industry grew by 15% in 2010 and provided 26% of all new electric generating capacity in the United States. With the 5,116 MW added last year, U.S. wind installations now stand at 40,181 MW, enough to supply electricity for over 10 million American homes.
"The American wind industry is delivering, despite competing with energy sectors that have permanent government subsidies in place," said Denise Bode, CEO of the American Wind Energy Association (AWEA). "Wind is consistently performing," she said, "adding 35% of all new generating capacity since 2007— that's twice what coal and nuclear added combined."
Statistics from the AWEA U.S. Wind Industry Annual Market Report, released in conjunction with the AWEA Wind Power Finance and Investment Workshop at New York City's Crowne Plaza Hotel in Times Square, reveal that wind continues to be an important player in the nation's energy sector, with lower costs that can be competitive with other new generation sources, and it's second in new generation capacity only to natural gas.
Read more about the Wind Industry Annual Market Report here on the AWEA website.