U.S. to Developing Nations: Aid Contingent on Emissions Cut Transparency. Energy Daily (December 17, 2009)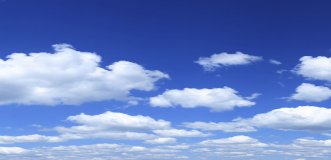 U.S. to Developing Nations: Aid Contingent on Emissions Cut Transparency
By Chris Holly
The Energy Daily
December 17, 2009
COPENHAGEN—In a move that energized the deadlocked United Nations climate change summit Thursday, Secretary of State Hillary Clinton announced that the United States would join other developed countries in providing $100 billion annually by 2020 to help developing countries adapt to climate change and strengthen their technological capacity to reduce their emissions.
Clinton said the offer to create a new climate fund is contingent on the U.N. summit producing a "a strong accord in which all major economies stand behind meaningful mitigation actions and provide full transparency as to their implementation," a reference to longstanding U.S. demands that a final agreement require that China and other rapidly developing countries allow international monitors to review and verify that they are implementing the emission-reduction actions they have pledged to undertake under a new climate pact.
China remains adamantly opposed to proposals requiring independent monitoring, review and verification (MRV) of its pledge to reduce the carbon intensity of its economy by 40-45 percent by 2020.
Clinton's announcement is widely seen as a bid to drive a wedge between China and smaller developing countries who desperately want financial assistance from developed countries to help them cope with rising sea levels and other climate change impacts and to support clean energy development to grow their economies.
"I am deeply concerned about the consequences for developing countries—from Bangladesh to the Maldives, from the Caribbean to West Africa and the Pacific Islands—if we cannot secure the kind of strong operational accord I've described today," Clinton said.
In addition, the announcement likely was timed to stimulate an enthusiastic reception for President Obama, who is scheduled to arrive here today—the summit's final day--and is expected to address delegates and leaders of the 193 participating nations.
Clinton said the billions of dollars would come from "a wide variety of sources—public and private, bilateral and multilateral, including alternative sources of finance. This will include a significant focus on forestry and adaptation, particularly, again I repeat, for the poorest and most vulnerable among us."
Clinton provided no other details, but the U.S. share of the $100 billion a year likely would be about 20 percent, or $20 billion. The United States typically provides about 20 percent of World Bank and United Nations aid programs, an amount that reflects the U.S. share of global economic output.
The $100 billion figure arose from proposals earlier this year by United Kingdom Prime Minister Gordon Brown and other European Union leaders, and is at the lower range of a number of estimates of the amount needed to address developing country needs and win their support for a new climate accord.
There is broad consensus among developed world leaders to provide $10 billion in annual "prompt-start" funding in 2010-2012 to support climate change adaptation and capacity building in developing nations. The long-term funding likely would begin around 2013 and scale up to $100 billion a year by 2020.
Much of the public portion of the U.S. contribution likely would come from revenues from emission allowance auctions authorized in climate change legislation approved by the House of Representatives in June but currently languishing in the Senate. The House bill specifies that a portion of auction revenues be devoted to developing country assistance in obtaining clean technologies, for adaptation, and to protect tropical forests. It is also possible that a portion of funding could come from reducing or eliminating federal subsidies to oil companies, as Obama has proposed.
Clinton warned that the U.S. offer is contingent on an agreement by rapidly developing countries to allow international verification of their emission-reduction actions.
"In the absence of an operational agreement that meets the requirements that I outlined, there will not be that financial agreement, at least from the United States," she said. "Without that accord, there won't be the kind of joint global action from all of the major economies we all want to see, and the effects in the developing world could be catastrophic."
Clinton's announcement drew kudos from U.S. environmentalists and business leaders, who said they hoped it would unlock the diplomatic logjam that has characterized the negotiations thus far.
Lisa Jacobson, president of the Business Council for Sustainable Energy, said the proposal, if it leads to a successful agreement in Copenhagen, would help create millions of new clean energy manufacturing jobs in the United States
"U.S. leadership is critical to breaking the logjam here in Copenhagen, and I think Secretary Clinton is getting a good response for what she's putting on the table," Jacobson said. "For us, that kind of commitment helps open up new markets for clean energy technologies and helps create new jobs in U.S. manufacturing at home."
The response from developing countries, however, was more muted. Luiz Alberto Figueirdo Machado, who heads Brazil's delegation, called the U.S. announcement a positive step, but said the $100 billion in annual funding is not enough to meet the climate change needs of developing countries.
"We have already said that studies show that the world will need more than this level of investment in order to allow us to fight climate change," Figueirdo told reporters Thursday. "It is a very positive step. I hope this will generate momentum, and I hope we will be able to improve it."
Delegates late Wednesday night signed off on a proposal by Danish Prime Minister Lars Lokke Rasmussen to base the talks Thursday and Friday on two draft texts. One text addresses extending emission-reduction mandates of the 1997 Kyoto Protocol, while the other focuses on establishing a new protocol under the U.N. Framework Convention on Climate Change to require emissions reductions from the United States and actions by China and other major developing-country emitters to slow the growth of their emissions. This two-track approach is necessary to win support for a final agreement from developing nations, which strongly support continuing the protocol.
In a late afternoon press conference, Chinese Vice Foreign Minister He Yafei said Chinese Premier Wen Jiabao—the most senior Chinese official attending the talks—had spent much of the day Thursday in meetings with key developing country leaders discussing the state of the negotiations.
He said the key issues remaining in the negotiations are the dual-track approach envisaged by the Danish drafts; the level of emissions reductions by developed and developing nations; the MRV dispute; whether to specify a year by which developing country emissions must peak; and whether to express the underlying objective of the treaty as limiting the increase of global average temperature to 2 degrees Celsius (C)—which is supported by developed countries and China—or by 1.5 degrees C, a goal strongly supported by small island states, African nations and low-lying nations.
He suggested China might make modest concessions on the verification issue, saying China could accept language strengthening provisions in the Kyoto Protocol that require protocol participants to make regular "national communications" to the U.N. detailing their climate change activities.
"We are willing to enhance and improve the ways of the national communication," He said. "We are also willing to have explanations and clarifications, if need be. We can also consider, in terms of our mitigation actions, international exchange, dialogue and cooperation that is not intrusive and does not infringe upon China's sovereignty."
But He reiterated China's long-standing position that it would allow MRV only for actions supported by financial assistance from developed countries. Since He said last week that China would not require foreign assistance to meet its carbon-intensity target, China's stance means it will not allow verification of its actions to trim carbon intensity.
He also said no further progress could be made on tightening developed- and developing-country emission-reduction commitments, saying that with only one day remaining in the conference, "we are wasting our precious time."
And on the temperature goal, He said Wen told developing-country leaders "we should not let the differences we have with the long-term goal impede the progress of the negotiations."
Because U.N. procedures require a consensus among summit participants to approve a final agreement, the dispute over the temperature goal could yet sink the negotiations.
Tuvalu Prime Minister Apisai Ielemia told reporters Thursday morning that he would not accept a final agreement that does not include an objective of limiting the increase of global average temperature to 1.5 C. Ielemia said every citizen of the tiny Pacific island nation lives on land that is no more than two meters above sea level, and that a 2 C target would condemn them to death from rising sea levels.
More than 100 of the world's poorest nations attending the conference support the 1.5 C goal.
To download the full article, please click here.