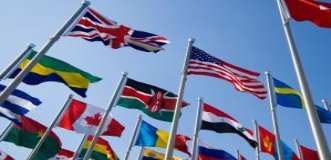 For Immediate Release:
November 29, 2010
Contact: Jack Thirolf
Email: [email protected]
U.S. Clean Energy Businesses Travel to Cancún to Press for Progress Towards a Workable International Climate Agreement

Group Calls for Enhanced Private Sector Engagement, Will Host Press and Side Events
Washington, DC—The U.S. Business Council for Sustainable Energy (BCSE), a coalition of clean energy businesses from the energy efficiency, natural gas, and renewable energy industries, is leading a delegation of more than 50 senior clean energy executives to the COP-16/CMP-6 in Cancún, México from November 29 to December 11.
Over these two weeks, the BCSE, will host a variety of public and private events to promote the leadership of U.S. clean energy businesses in the international arena. Members of the BCSE delegation will also be meeting with key delegates from across the world and visiting U.S. policy-makers to discuss what they feel is needed from the negotiations in Cancún. Active in the international climate discussions since its founding in 1992, the Council is calling upon the Parties in Cancún to take steps forward that:
Agree upon elements necessary to move towards an international regime, and set a clear mandate for the path ahead;
Enhance engagement of the private sector in the design and implementation of a post-2012 international agreement;
Recognize the vital role of private sector finance in meeting long-term objectives;
Reinforce the role of market-mechanisms and provide clarity to the post-2012 carbon market; and
Advance the design and implementation of a technology center and network, as well as make progress in other building block areas.
The BCSE will also be releasing in Cancún Clean Energy: Fueling Sustainable Growth, a policy blueprint outlining the mechanisms needed in an international climate agreement and detailing case studies from BCSE member companies. Those cases include rural lighting projects in the Philippines, commercial building energy efficiency upgrades in New York City, and natural gas pipeline construction in México.
A calendar of the BCSE's public events is available here. Please contact Jack Thirolf at the email provided above with press inquiries or to schedule a time to speak or meet with members of the BCSE delegation.
A PDF version of this release is available here.