Time to Re-Engage: A BCSE Member's Perspective on International Climate Change Talks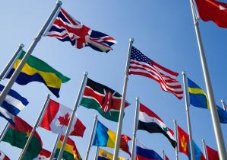 Time to Re-Engage
Environmental Finance
The re-engagement of the US is vital to the success of the international climate talks. BCSE memberJon Sohn considers the challenges and opportunities a new administration will face

November 8, 2008 - By the time COP 14 begins in Poznan, the president-elect of the US will be known. Both Barack Obama and John McCain claim a commitment to meaningful action on climate change, including stronger international engagement. While the bar for surpassing President George Bush on international engagement is low, expectations for a 2009 deal in Copenhagen are high.
Private sector capital at this moment has a low appetite for investment in post-2012 carbon reduction projects. There is a shortage of top quality, low-risk investment opportunities and significant policy uncertainty on the horizon. A post-2012 international architecture is crucial for increased investment in a fledgling global carbon market that will benefit from the demand, market scale and increased capital US participation represents. US participation also brings the potential for significantly increased support to developing countries in terms of technology transfer, demand for certified emissions reductions, contributions to multilateral funds and sustainable infrastructure investment.
Jon Sohn is a Washington-based vice president at boutique investment bank Climate Change Capital
To read the full article in Environmental Finance, please click here.