SunEdison Announces 259-MW Solar Program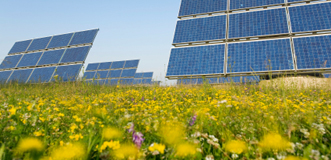 SunEdison Announces 259-MW Solar Program
January 9, 2009 - Beltsville, Maryland. SunEdison announced one of the largest solar distributed generation programs ever conceived with Developers Diversified Realty, a Cleveland-based real estate investment trust (REIT) engaged in the development and management of shopping centers.
Under the terms of the deal, SunEdison has the rights to deploy solar energy systems at more than 200 shopping centers, covering up to an estimated 30 million square feet. Potential capacity of the program is up to 259 MW and the centers are located in 24 states and in Puerto Rico.
To read the full press release, please click here.