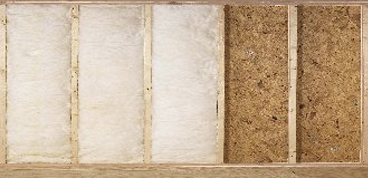 FOR IMMEDIATE RELEASE
May 12, 2011
Contact: Jack Thirolf
Email: [email protected]
Office: 202.785.0507
Statement on Introduction of the Energy Savings Act of 2011
Washington, DC—The Business Council for Sustainable Energy (BCSE) released the following statement from BCSE President Lisa Jacobson in reaction to today's introduction of the Energy Savings Act of 2011 by Senator Jeanne Shaheen (D-New Hampshire) and Senator Rob Portman (R-Ohio):

"The Energy Savings Act of 2011 is the kind of legislation needed to drive private investment in energy efficiency upgrades in our nation's homes, commercial and institutional buildings, and industrial facilities. From advanced insulation to smart thermostats to highly-efficient appliances, technologies exist today that can help reduce electric and gas utility bills, improve competitiveness, and modernize our production and use of energy.
"The BCSE is supportive of the bill's creation of state partnership manufacturing revolving loan funds to finance investments in manufacturing process equipment through the issuance of federal bonds. This fund would directly assist American businesses seeking to become more energy efficient and more competitive in the international marketplace.
"We also call attention to the Energy Saving Act's vision for Federal agencies. Deploying energy efficiency technologies across the Federal government will save money in the long term. It makes sense for the Federal agencies to take the lead in reducing their energy costs, allowing the government to focus taxpayer dollars on needed services instead of oversized energy bills.
"The 112th Congress faces many important challenges. The BCSE commends Senator Shaheen and Senator Portman for their bipartisan leadership. With the introduction of the Energy Savings Act of 2011, they are helping to set our country on the course towards greater energy efficiency and economic growth."
A PDF version of this release is available here.