SolarCity Installation to Provide Power to More than 2,000 Homes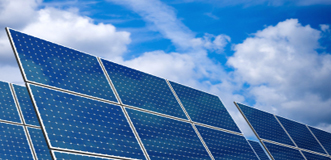 July 26, 2011
SolarCity Installation to Provide Power to More than 2,000 Homes
SolarCity, Hawaii's first full-service solar power provider, today announced that construction is underway at Hickam Communities at Hickam Air Force Base. The installation is expected to be one of the largest solar powered communities in the United States and will be the second solar-powered community on an Air Force Base in the U.S.
The targeted total of four megawatts is expected to produce more than 5.6 million kilowatt-hours of electricity annually and help provide power to more than 2,000 military family homes. That amount is enough to offset more than 260 million pounds of carbon dioxide over its lifetime, the equivalent of taking close to 23,000 cars off the road for a year. The installations are also expected to create more than 55 green jobs in Hawaii during the two-year installation period.
SolarCity will initially install solar on approximately 600 rooftops at Hickam Communities, helping the Air Force meet Department of Defense goals to have 25 percent of its energy requirements met by renewable energy by 2025. Through a 20-year power purchase agreement, SolarCity will engineer, install and maintain the solar systems, which will be interconnected by Hawaiian Electric Company.
You can read more about the project on SolarCity's website.