SkyBuilt Power Wins $2.1M Solar/Wind Navy Contract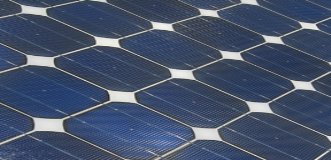 October 11, 2011
SkyBuilt Power Wins $2.1M Solar/Wind Navy Contract
SkyBuilt Power announced today that it had been selected to provide rapidly deployable renewable power stations to the US Navy. SkyBuilt will be a subcontractor to CSC Applied Technology Group for NAVAIR's tracking systems under the SureTrak IDIQ. SkyBuilt's $2.1M contract will utilize SkyBuilt's expertise in advanced technology, rapidly deployable solar and wind power for the harshest environmental conditions on and off-grid, and will use solar and wind power to reduce or eliminate the need for fuel. These systems will reduce maintenance time and other operating costs and provide a more reliable solution than fuel-based systems.
SkyBuilt is a leading product and systems integrator for rapidly deployable renewable energy solutions for military, intelligence, telecom, disaster relief, homeland security, sustainable economic development, USAID, DOE, and other markets. SkyBuilt provides end-to-end solutions from design and engineering to products, maintenance, and service.
Please see SkyBuilt's press release for more information.