Sempra Generation Proposes New 48-Megawatt Solar Energy Plant in Nevada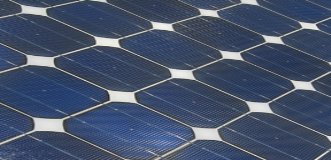 Sempra Generation Proposes New 48-Megawatt Solar Energy Plant in Nevada
Planned Project Would Become the Largest Operational Photovoltaic Solar Installation in North America
April 15, 2009 – Sempra Generation, a subsidiary of Sempra Energy (NYSE: SRE), today announced its intention to construct a new 48-megawatt (MW) expansion of its existing photovoltaic power-generation facility near Boulder City, Nevada, about 40 miles southeast of Las Vegas.
The combined 58-MW installation would become the largest operational photovoltaic solar-power facility in North America.
Construction will commence after Sempra Generation contracts to sell the facility's power output. The project could be operational by late 2010.
Sempra Generation has agreed that Tempe, Arizona-based First Solar will be the engineering, procurement and construction contractor.
Click here to read the full press release.