Sempra Energy to Begin Construction of 150 MW Mesquite 1 Solar Plan on June 1, 2011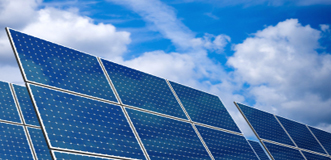 April 15, 2011
Sempra Energy to Begin Construction of 150 MW Mesquite 1 Solar Plan on June 1, 2011
Sempra Generation, a subsidiary of BCSE Board Member Sempra Energy, announced today that the California Public Utilities Commission (CPUC) has unanimously approved Pacific Gas & Electric's (PG&E) 20-year contract to purchase 150 megawatts (MW) of solar power from Sempra Generation's Mesquite Solar 1 facility in Arizona. PG&E is also a member of the BCSE.
With approval of the contract secured, Sempra Generation plans to begin construction on the photovoltaic solar power plant in June. The project is expected to create about 300 construction jobs at peak. Mesquite Solar 1 will produce enough electricity to power approximately 56,000 average homes when completed in early 2013. It is the first phase of Sempra Generation's planned 700-MW Mesquite Solar complex located 40 miles west of Phoenix.
Read Sempra Generation's release here.