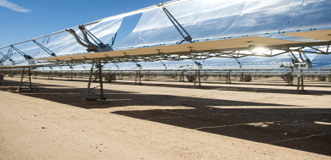 FOR IMMEDIATE RELEASE
October 9, 2012
Contact: Colbie Holderness
Email: [email protected]
Office: 202.785.0507

SEIA and Business Council for Sustainable Energy Announce New Partnership
Energy groups formalize collaboration to promote solar in the U.S.
Washington, DC – The Solar Energy Industries Association ® (SEIA®), the national trade association for the U.S. solar industry, and the Business Council for Sustainable Energy (BCSE), a coalition of companies and trade associations from the energy efficiency, natural gas and renewable energy sectors, today announced a partnership to help grow solar energy markets across the country.
Under the new partnership, SEIA and BCSE will collaborate on communications, events, membership, policy, and research activities promoting solar energy. The expansion of solar furthers the missions of both organizations and directly assists their common members -- solar product manufacturers.
SEIA is a founding member of the BCSE, which was created in 1992 as a broad-based industry platform to advocate for policies aimed at increasing the deployment of clean energy technologies. The BCSE celebrated today's announcement at its annual membership meeting.
"The Business Council for Sustainable Energy is pleased to formalize its working relationship with SEIA, as the solar industry is a critical component of the diverse portfolio of clean energy solutions that the Council represents," said BCSE president Lisa Jacobson. "SEIA offers real time insights into market dynamics and the policies that will enable this industry and the clean energy sector to continue to grow for years to come."
"SEIA is excited to work with BCSE to help achieve mutual collaborative goals to better support our respective members and expand the U.S. solar energy market," said SEIA president and CEO and BCSE board member Rhone Resch.
Today, solar energy is one of the fastest growing energy technologies in the United States. The U.S. solar industry now employs more than 100,000 Americans who work at more than 5,600 companies located in every state. U.S. solar electric capacity now totals more than 5,700 megawatts, enough to power 940,000 average American homes.
A copy of this statement is available here.