SDG&E Signs Renewable Contracts for Nearly 200 MW of Green Energy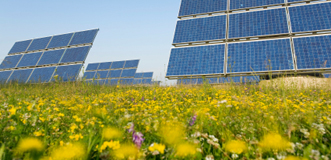 July 8, 2011

SDG&E Signs Renewable Contracts for Nearly 200 MW of Green Energy
San Diego Gas & Electric (SDG&E), a regulated public utility and subsidiary of Sempra Energy, announced today that it signed two more renewable energy contracts: a 25-year power purchase agreement for 150 megawatts (MW) of solar power with Solar Gen 2 LLC and a one-year contract for 40 MW of geothermal power with Silicon Valley Power. Since January 1, 2011, SDG&E has signed 14 new renewable contracts, adding more than 1,200 megawatts (MW) of clean, green energy to its portfolio.
Solar Gen 2 LLC is a private solar development company based in Greenwich, Conn., with offices in Folsom, California. The 150-MW solar project will be built in three, 50-MW phases at separate sites on fallowed land in the Imperial Valley, California. Delivery of power from the first phase is expected by next summer.
The project will use solar photovoltaic panels with single-axis tracking and is expected to generate about 361 gigawatt-hours per year on average over the length of the contract, which represents nearly 2 percent of SDG&E's renewable portfolio over a full year.
Silicon Valley Power SVP) is a municipal utility that serves the City of Santa Clara, California. The one-year power contract for 40 MW of electricity generated by underground steam heat is expected to produce about 350 gigawatt-hours of electricity over the length of the agreement, which continues through June 2012. Starting July 1, SDG&E began taking delivery of the geothermal power, which comes from Silicon Valley Power's ownership share of the geothermal units located in the Geysers region of Northern California.
SDG&E provides safe and reliable energy service to 3.5 million consumers through 1.4 million electric meters and more than 850,000 natural gas meters in San Diego and Southern Orange Counties.
Read more about SDG&E's renewable contracts at Sempra Energy's website.