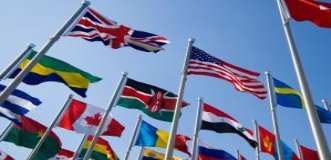 FOR IMMEDIATE RELEASE
June 22, 2012
Contact: Colbie Holderness
Email: [email protected]
Office: +1 202.785.0507
Rio+20 Text Adopted, Recognizes the Role of the Private Sector and UN's SE4ALL Initiative
Rio de Janeiro, Brazil - With the adoption today of the Future We Want negotiation text, countries have agreed upon a framework for the next phase of sustainable development, which includes a focus on energy as a pillar of sustainable development and a call to deploy readily available clean energy technologies and resources.
The Business Council for Sustainable Energy (BCSE), representing companies and trade associations in the renewable energy, energy efficiency and natural gas sectors in the United States led a delegation to the Rio+20 conference, and is pleased that the outcomes document was adopted.
More specifically, the inclusion of the UN Secretary General's Sustainable Energy for All (SE4ALL) initiative in the final agreement establishes an important marker and recognition of the need to accelerate deployment of energy efficiency, renewable energy and clean fossil fuel technologies and resources.
BCSE President Lisa Jacobson remarked, "The outcomes document is a starting point for future work. The public-private partnerships announced this week under the SE4ALL initiative, including the Global Building Energy Efficiency Partnership and the Information Communications Technologies for Sustainable Energy Partnership, both of which are supported by the Council, are prime examples of how the setting of ambitious goals under SE4ALL can drive scaled up action."
The Council is also pleased that the agreement highlights the important role that the private sector has to play in achieving the objectives of sustainable development, and the value of public-private partnerships in facilitating the transition to a green economy. The Council notes that critical to the success of building a green economy is the ability of the private sector to innovate new solutions, which depends, in large part on, the protection of intellectual property rights.
Please find here a PDF of this statement.