RGGI Investment Report Highlights Clean Energy Economic Development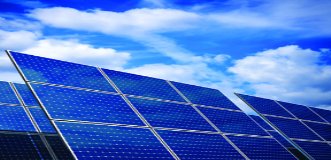 FOR IMMEDIATE RELEASE
February 28, 2011
Contact: Jack Thirolf
Email: [email protected]
Office: 202.785.0507

RGGI Investment Report Highlights Clean Energy Economic Development

Washington, DC — The Business Council for Sustainable Energy (BCSE) issued the following statement from President Lisa Jacobson in response to a report released today detailing clean energy investments made by states participating in the Regional Greenhouse Gas Initiative:
"The report released today details the significant investments RGGI states have been able to make into their economies. From residential energy efficiency upgrades that save consumers money and create jobs to loan guarantees for innovative renewable energy projects, RGGI has helped drive economic growth.
"It is significant to note the finding that a dollar invested in energy efficiency and renewable energy has the potential to leverage $3 to $4 dollars in benefit. This is accomplished in the RGGI region with a diverse set of programs that are consistent with the priorities of each state."
A copy of the report is available at www.rggi.org/rggi_benefits.
Click here for a PDF version of this release.