Reactions to Energy Bill: Obama, Cleantech Biz, Environmentalists. Earth2Tech.com (June 29, 2009)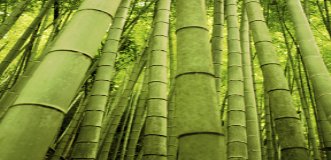 Reactions to the Energy Bill: Obama, Cleantech Biz, Environmentalists
By Josie Garthwaite
Earth2Tech.com
June 29, 2009
The energy bill passed the House on Friday, but the proposed cap and trade system and new incentives for renewable energy are still a long way from going into law as the Senate needs to pass its own version. As we transition to the next round of negotiations and lobbying, stakeholders from the White House to industry trade groups, environmental organizations and cleantech companies have been weighing in on the version that won approval in the House — and on where they'd like to see it go from here.
Since Friday's vote, President Obama has continued his support for the legislation, as well as his efforts to win over lawmakers. (He phoned wavering legislators last week to help the bill clear the House.) This weekend during his radio address and media interviews, Obama called for senators to "come together" around the legislation, which he said "will finally make clean energy the profitable kind of energy." In an interview with a group of reporters, Obama also said the bill would provide "clarity and certainty" and would "end up being much less costly, much more efficient; technology is going to move much more rapidly than people anticipate."
But for Obama, there's at least one point of concern in the legislation: trade sanctions. He told a small group of reporters in the Oval Office this weekend that in a time of worldwide recession and reduced trade activity, "I think we have to be very careful about sending any protectionist signals out there," as The New York Times reports. In other words, he opposes a provision (included in the House bill) for tariff hikes against countries that fail to enact limits on greenhouse gas emissions.
Energy Industry
The Business Council for Sustainable Energy, a group of energy and efficiency companies, as well as utilities, that promotes market-based approaches to pollution control, echoed Obama's recent emphasis on economic arguments for the energy bill. Council President Lisa Jacobson said, "The comprehensive approach to energy and climate change policy adopted by the bill provides regulatory clarity and sends strong and long-term signals to the market to invest in existing clean energy technologies — such as renewable energy, energy efficiency and natural gas."
Applied Materials Chairman and CEO Mike Splinter and Brian Ashley, VP of solar cell maker Suniva, also like the market signals folded into the bill. In particular, Splinter, whose company makes equipment for solar panel production, sees value in the bill's renewable energy mandates. "While the cap and trade component of this bill is critical, the importance of the national standard for renewable energy generation should not be overlooked," he said in a release. "It will take years to fully regulate carbon dioxide. In the meantime, this bill provides financing mechanisms that will increase the use of renewable energy immediately." Ashley said House approval of renewable energy standards represents "an important first step on a road that will help the industry scale to a point at which we no longer need government incentives."
Oil baron T. Boone Pickens, an advocate of natural gas and wind energy, and a recent investor in fuel-efficient car startup V-Vehicle, noted in a statement this weekend the "important role a Green Bank, Renewable Electricity Standard (RES) and transmission provisions will have in revitalizing our economy." But he's still calling for more natural gas provisions, saying, "We cannot lose sight of the work that needs to be done, and that is focusing on legislation that will address once and for all our ever-increasing dependence on foreign oil…We have to focus on replacing our foreign oil/diesel/gasoline use with abundant domestic fuels such as natural gas."
Smart Grid Backers
The GridWise Alliance, a 90-member coalition of smart grid stakeholders, meanwhile, praised the House for greenlighting "both direct and organic incentives for smart grid employment." But in an email sent shortly after Friday's vote, the alliance suggested there's more work to be done. For example, while the House version of the bill includes goals for reducing peak energy demand, the alliance says, "state public utility commissions will need to couple this provision with rates that encourage off-peak use, sending price signals to encourage consumers to use less electricity on peak," in order to put those goals within reach.
Environmentalists
The GridWise Alliance isn't the only group that sees the legislation as a positive starting point, but something that will need to be fleshed out more after it's enacted. Environmental Defense Action Fund President Fred Krupp heaped praise on the House version for establishing a basic framework for fighting climate change, saying in a release that the bill "has the fundamental structure we need to significantly reduce carbon pollution while growing the economy." WWF President and CEO Carter Roberts offered more measured support, saying, "This bill is not everything we need, but it is a critical starting point, at a crucial time."
Former Vice President (and current Kleiner VC) agrees on the critical nature of the Waxman-Markey bill. He called it "one of the most important pieces of legislation Congress will ever pass," and is convinced that the mechanisms for promoting clean energy will be effective. "This comprehensive legislation," he said, "will make meaningful reductions in global warming pollution, spur investment in clean energy technology, create jobs, and reduce our reliance on foreign oil."
Not everyone in the green camp is pleased with the Waxman-Markey bill. Greenpeace has slammed lawmakers for working "extensively with the coal industry to edit the bill, which has translated into weakened targets and massive offsets, in addition to several other critical shortcomings." Instead of being phased out as a result of the legislation, Greenpeace says, "the coal industry now stands to reap significant rewards from the American Climate and Energy Security Act as it's currently written."
Other Industries
There's also plenty of opposition beyond environmental circles. For example, the National Association of Home Builders responded to energy efficiency mandates for new home construction, saying, "Home buyers deserve a more equitable solution." According to NAHB Chairman Joe Robson, the House bill's focus on new home construction is misplaced. "We need to make sure our utilities more efficiently generate and transmit power. We need to make our existing housing stock more energy efficient," he said. "We need to reduce our 'plug load' — home appliances televisions and computers — and make these products more energy efficient." House Minority Leader John Boehner of Ohio, meanwhile, offered a more crass critique.
To read the full blog article, please click here.