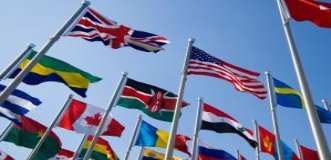 Private Sector Has Role in Climate Financing
By Rory Carroll
Point Carbon
September 3, 2010
Policymakers should promote measures that stimulate private sector cash to combat climate change. A coalition of carbon trading and clean energy lobby groups sent a letter to UN secretary-general's high-level advisory group on climate change financing (AGF) yesterday.
In it, the groups urged the committee to promote policies that will help mobilise money from the private sector toward meeting the international financing pledge of $100 billion a year by 2020 in its upcoming report.
The coalition urged the inclusion of policy tools that will create a domestic or internationally recognised offset credits programme, which it said will both lower the cost of compliance in domestic climate change regimes and also promote low-carbon growth in developing countries.
It also called on the policymakers to include policies that allow for existing market mechanisms to adapt and grow.
"For example, sectoral approaches or the aggregation of projects should be considered, in order to generate the level of finance needed to result in project implementation," the letter said.
"Ultimately, the $100 billion/year target by 2020 will not be enough," the letter said.
"Financing in the range of trillions, not billions needs to be mobilised. The only viable pathway to achieving this goal requires public and private sector finance to work in tandem to create sustainable partnerships," the businesses wrote.
The AGF working group is scheduled to meet on 7 September in Singapore. A report from the advisory group is expected soon.
The members of the coalition include: the Business Council for Sustainable Energy, the Carbon Markets & Investors Association, Global Wind Energy Council, the International Council for Sustainable Energy, and the International Emissions Trading Association.
To read the full letter, click here.
To view a PDF of this article, click here .