Offset Quality Initiative Provides Recommendations for CDM Reform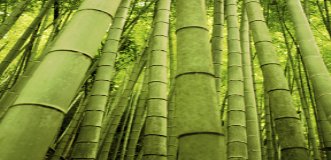 Offset Quality Initiative Provides Recommendations for CDM Reform
PORTLAND, OR and WASHINGTON, D.C. —The Offset Quality Initiative (OQI) is responding to the intensifying debate over international offsets by releasing a policy brief assessing offset quality in the Clean Development Mechanism (CDM). In the paper, titled "Assessing Offset Quality in the Clean Development Mechanism," OQI gives the international offset program a passing grade, but named specific reforms that are necessary to ensure and improve quality moving forward.
The CDM, created as a greenhouse gas (GHG) reduction "offset" program under the Kyoto Protocol, provides developed countries an opportunity to achieve their emission reduction targets cost-effectively investing in GHG reduction projects ("offset projects") in developing countries. Over the past several years the CDM has been subject to a number of critiques, many of which question the program's ability to generate high quality offsets.
"As the first large-scale offset program in the world, the CDM had to develop standards, procedures, and other infrastructure necessary to ensure offset quality. While there have been concerns about the quality of offsets, especially regarding additionality and third party verification, OQI's analysis shows that the CDM is making improvements to address the concerns of its critics," said Michael Gillenwater of the Greenhouse Gas Management Institute, one of six OQI member organizations. "As OQI's recommendations are adopted, particularly those regarding additionality and third-party validation/verification, the CDM could provide quality international offset credits for use in a future U.S. cap-and-trade program."
The full OQI press release is available here.
To learn more about the OQI, please visit www.offsetqualityinitiative.org.
The full text of "Assessing Offset Quality in the Clean Development Mechanism" is available here on the OQI website.