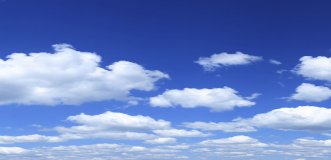 Meeting Our Energy Security Challenges:
The Role of Clean Energy Solutions
March 15, 2011, Capitol Visitors Center
Held in conjunction with the BCSE's 2011 Clean Energy Forum
Overview
Energy security is vital to both short-term economic recovery and long-term economic growth. Clean energy technologies can 1) help decrease our dependence on foreign sources of oil and 2) help modernize our aging electrical grid and other energy infrastructure, in both cases increasing the dependability and affordability of the energy we need to power our economy.
Advanced electric vehicles and natural gas-fueled vehicles can play an important part in reducing the foreign sources of oil needed for the transportation sector. Distributed generation, a smarter grid, and a wide variety of next-generation energy efficiency technologies can strengthen electric grid reliability and reduce electric and heating bills.
Many of these same technologies can provide similar savings to the U.S. government, reducing costs without decreasing effectiveness for both the military and the civil service. Commonsense bipartisan policies can and should be advanced to help remove market barriers to the development and deployment of these technologies.
Agenda
I. Welcome and Introduction
Lisa Jacobson, President, Business Council for Sustainable Energy
II. Energy and Fuel Price Forecasts
Ethan Zindler, Head of Policy Analysis, Bloomberg New Energy Finance
III. Panel Discussion: Case Studies and Policy
Rick Carter, Vice President, Federal Government Relations, National Grid
Chris Cook, Industry Advisor, SunEdison
Dan LeFevers, Executive Director, Washington Operations, Gas Technology Institute
Mark Wagner, Vice President, Government Relations, Johnson Controls
IV. Conclusion
A PDF version of the agenda is available
here
.