Investors Call for Clarity on Market Mechanisms. Carbon Finance (June 9, 2010)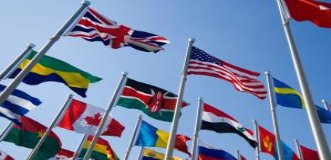 Investors Call for Clarity on Market Mechanisms
Carbon Finance
June 9, 2010
A coalition of business lobby groups have called on climate negotiators to reach agreement on how the private sector can be involved tackling climate change post-2012. This comes as international talks in Bonn, Germany remain at an impasse on "a number of the hot political issues", according to UN climate chief Yvo de Boer.
The Climate Solutions Business Coalition has urged negotiators to finalise decisions before the end of the year on a framework for projects to reduce emissions from deforestation and degradation, a regime for technology transfer, how to mobilise finance to meet the $100 billion per year goal by 2020 and overall clarity on market-based mechanisms for the post-2012 period.
"The climate finance challenge cannot be met without serious private sector money," said Henry Derwent, president of the Geneva-based International Emissions Trading Association, one of the coalition members. "The carbon market is currently the only tool capable of convincing the private sector to spend it."
"Billions of private investment could be lost unless governments start sending out clearer signals." warned Lisa Jacobson, President of the Business Council for Sustainable Energy. The other two members of the coalition are the London-based Carbon Markets & Investors Association and the Global Wind Energy Council.
De Boer has stepped up his calls for negotiators to make clear how the private sector could be involved in a post-2012 climate change regime, and last month said an agreement could be reached at an end of year summit in Cancún, Mexico.
How to mobilise financial aid for climate change mitigation and adaptation in developing countries remains one of the outstanding issues as talks in Bonn enter their second week, de Boer said on Monday, alongside other key issues such as whether the negotiations should aim for a new treaty or a set of decisions and what the long-term international goal should be.
De Boer also admitted that the process is unlikely to deliver "adequate mitigation targets in the next decade", but that it eventually will. "Over the longer-term, we will get this issue under control," he said, while refusing to be drawn on a timescale.
To access this article, please click here.