GHG Lessons from First Environment Project Presented at GreenGov Symposium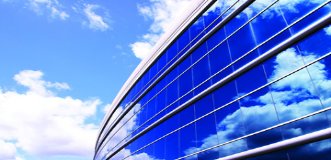 November 1, 2011

GHG Lessons from First Environment Project Presented at GreenGov Symposium

Leo Gumapas, Greenhouse Gas (GHG) Manager at NIH presented today the lessons learned from NIH's experiences in their first year of reporting greenhouse gas (GHG) emissions at the GreenGov Symposium Panel 5 Session: Implementing Agency Wide Sustainability Plans. Last year NIH commissioned First Environment to support the agency's efforts to implement Executive Order (EO) 13514 by developing a GHG emissions inventory and reporting system. This past year, the question for First Environment and NIH was: what is the amount of GHG emissions each year from its buildings, facilities, vehicles and employee activities?

The First Environment team, working directly with NIH, used the Council on Environment Quality's (CEQ) categorization of sources and methodologies from the Technical Support Document (TSD) to help find the answer. The result: NIH knows the contours of its big picture GHG landscape, i.e., its GHG sources, locations, and amounts in absolute and comparative terms.

The next step for NIH is to deconstruct each major source category, such as electricity consumption, to determine how much different usage segments, such as servers, heating-ventilation-air-conditioning systems, and plug load from equipment, contribute to aggregate electricity consumption. These data elements will empower NIH to develop insightful GHG reduction strategies and implement cost-effective measures that have measurable and verifiable impacts on costs, energy savings, and GHG reductions.
For more information on the project, see First Environment's press release.