First Solar Receives $16 Million for India Project from Export-Import Bank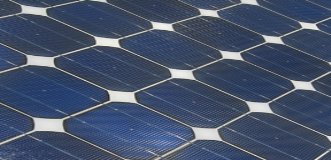 July 19, 2011
First Solar Receives $16 Million for India Project from Export-Import Bank

The Export-Import Bank of the United States announced today that it will provide $16 million in loans to support the export of thin-film solar photovoltaic modules from First Solar Inc. to solar farms in India. The loan will go to Azure Power Rajasthan Pvt. Ltd. in New Delhi to purchase solar modules from First Solar. The solar modules will be employed in the five megawatt Azure solar-power plant in Jayal, Rajasthan.
The project is part of India's National Solar Mission, which plans to install 20 million solar lights and 20 million square meters of solar thermal panels to generate 20,000 MW by 2022.
The Export-Import Bank has already approved $75 million for Indian solar projects this year and has approximately $500 million for Indian solar projects in the pipeline. With $1.4 billion authorized to support U.S. exports to India this year, the subcontinent is presently the Bank's largest focus. The Export-Import Bank also expects the country to be its largest market in 2012.
Established in 1934 by President Franklin D. Roosevelt, the Export-Import Bank provides tools to help foreign buyers purchase U.S. goods and services. By congressional mandate the Bank has been aggressively increasing its support of U.S. renewable energy, committing $100 million to renewable energy products and services in just nine months.
To learn more about First Solar and the Export-Import Bank, visit EnergyBoom.