First Environment Recognized by EPA for Achievement of Carbon Neutrality Goal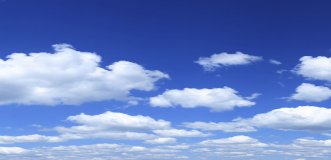 First Environment Recognized by EPA for Achievement of Carbon Neutrality Goal
First Environment–a charter member of United States Environmental Protection Agency's Climate Leaders–has achieved zero emissions in 2007 and 2008 and has been recognized by the US EPA as one of the first firms in the United States to reach this goal. First Environment was recognized at the Climate Leaders Partners Meeting on December 2, 2009 for this accomplishment. By recording all their emissions–including travel–and hitting their offset targets, First Environment is on track to continue this position through 2012.
In a statement issued on December 2, Climate Leaders said, "First Environment's absolute emissions decreased by 100% from 2000 to 2008 as a result of their purchases of green power and offsets and have therefore met their Climate Leaders target to achieve net zero emissions by 2008. In addition, First Environment added business travel to their GHG inventory for both the 2007 and 2008 reporting years and offset those as well. First Environment has been carbon neutral since 2006, but 2008 represents net zero emissions using an approved Climate Leaders offset project."
"What First Environment has done can serve as a model for what other small businesses in the US can do to reduce or offset greenhouse gases (GHG). After all, 52% of the US workforce is small business and it is the fastest growing sector in creating new jobs," said Tod Delaney, the president of First Environment.
First Environment is a full service environmental engineering firm that specializes in preparing organizations for climate change. Whether your need is documenting a Greenhouse Gas inventory, preparing actionable Environmental Management plans, sustainability, life cycle analysis or 3rd party validation and verification.
Please visit the EPA website for more information on the Climate Partners program. Visit the First Environment website for more information on the company.