FERC Solar Ruling Affirms that Renewable Energy Power Purchase Agreements Are Not Subject to Sales and Transmission Rules under FERC Authority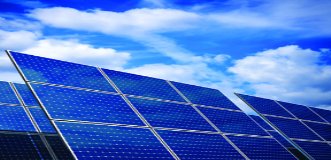 FERC Solar Ruling Affirms that Renewable Energy Power Purchase Agreements Are Not Subject to Sales and Transmission Rules under FERC Authority
In a major victory for the renewable energy industry, FERC today issued a declaratory order confirming that sales by a developer of on-site solar generating projects (PPA provider) to end-use customers do not constitute the sale or transmission of electric energy under FERC's control. In addition, FERC noted that a solar generator under a state net metering program is not making sales of electricity for resale. Because no sale takes place, FERC ruled that there is no FERC jurisdiction over the transaction
SunEdison, which finances, installs, owns, and operates solar photovoltaic facilities at customer locations throughout North America, filed the original petition at FERC.
For more information, please contact Scott Sklar by email or Rob Wise of SunEdision by phone at 212-920-1470.
The full FERC declaratory order is available here on the FERC website.