EnerNOC's DemandSMART Dispatched at Record-Breaking Levels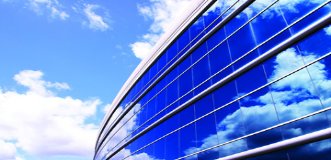 July 27, 2011
EnerNOC's DemandSMART Dispatched at Record-Breaking Levels
EnerNOC announced today that its DemandSMART network was dispatched at record levels throughout North America on July 22, 2011, during a severe heat wave. The high temperatures produced records peaks in demand for electricity and high energy prices, which were mitigated in part by EnerNOC's services. Grid operators such as the mid-Atlantic's PJM Interconnection, New York Independent System Operator, the Ontario Power Authority, and ISO-New England sent dispatches to EnerNOC; the company ultimately provided approximately 1,230 megawatts (MW) of total demand response resources. EnerNOC's network reductions helped reduce the risk of blackouts and brownouts and brought down the cost of energy for users in the affected regions.
"When temperatures rise, it puts significant strain on the electricity grid, and utilities and grid operators are increasingly looking to demand response to maintain secure, cost-effective service during these peaks. Our technology allows us to respond to the real-time needs of the grid, rapidly and with precision," said Tim Healy, chairman and CEO of EnerNOC. "Demand response is a clean, reliable, cost-effective resource for utilities and grid operators, and it also encourages our commercial, institutional, and industrial customers to practice more efficient energy use throughout the year through energy efficiency, supply management, and carbon management initiatives."
EnerNOC contributed resources to the province of Ontario, Canada, and twelve U.S. states, including New York, Maryland, Delaware, New Jersey, Pennsylvania, Idaho, and all of New England. As of March 31, 2011, EnerNOC had more than 6,300 MW under management across more than 10,000 sites.
For more information about EnerNOC's services during the heat wave, please see the company's press release. For more information about EnerNOC's DemandSMART comprehensive demand response application or its suite of energy management applications, please visit the company's website.