EnerNOC Featured on Planet Forward on Nightly Business Report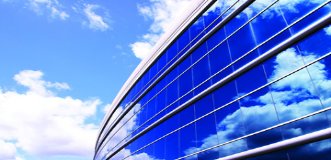 May 16, 2011
EnerNOC Featured on Planet Forward on Nightly Business Report
In a segment for its "Planet Forward" series, Nightly Business Report's Frank Sesno interviewed EnerNOC President and Co-Founder David Brewster about EnerNOC's use of technology to cut energy costs and produce a profit.
In Planet Forward's segment, EnerNOC's Brewster describes the company as "a sort of democratization of the power grid," and a force that can "fundamentally change the way the electric power industry operates." EnerNOC, states Brewster, smoothes out spikes in energy demand by working directly with building managers to identify what energy they can live without when the grid is stressed.
EnerNOC also tracks usage in real time through its network and, when the grid is stressed, remotely lowers the building`s consumption. Says Brewster, "Instead of relying on power plants to always feed electricity out into the system, we can actually utilize the potential energy efficiency or demand reductions of electricity at buildings."
Utilities pay EnerNOC for the networking service and for any energy it saves. EnerNOC then shares the revenue with the building owners. Together, they reduce energy consumption and make money.
Demand response isn`t new, Brewster notes, but he says that today`s technology makes it efficient. "It`s sort of the last frontier of information technology, and so our mission is really to bring technology to bear to help businesses get a better grasp on how they`re using energy so that ultimately they can make better energy decisions."
For more on EnerNOC, watch Nightly Business Report's "Planet Forward" segment.