Enel Green Power North America Begins Construction of a 200 MW Wind Farm in Kansas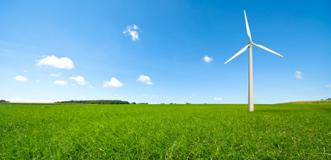 May 18, 2011
Enel Green Power North America Begins Construction of a 200 MW Wind Farm in Kansas

Enel Green Power North America began construction on its Caney River Wind Project, located in Elk County, Kansas. The wind farm is expected to supply power to about 70,000 households, avoiding the emission of over 580,000 tons of CO2 per year. Once completed, the plant will bring Enel Green Power's total installed capacity in North America to 988 MW. The overall investment in this project amounts to approximately 350 million US dollars.
Caney was developed by Enel Green Power's development partner Trade Wind Energy and has a power purchase agreement with the Tennessee Valley Authority. The new wind farm will consist of 111 Vestas wind turbines V-90 - 1.8 MW, for a total installed capacity of approximately 200 MW. Once fully operational, the wind farm will generate 765 million kWh annually.

Caney River Wind Project committed funding for a Native Environment Conservation Plan focused on the Tallgrass Prairie in Kansas. The money is expected to fund the purchase of conservation easements for over 18,000 acres, the restoration of 6,000 acres of Tall Grass Prairie Habitat and wind and wildlife research focused on this eco-region.

Click here for more details on the Caney River Wind Project.