Copenhagen Climate Summit: Businesses 'Squeezed Out' of Treaty Discussions. The Daily Telegraph (December 10, 2009)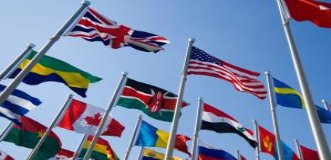 Copenhagen Climate Summit: Businesses 'Squeezed Out' of Treaty Discussions
By Rowena Mason
The Daily Telegraph
December 10, 2009

The private sector will have to put up 10 times the money offered by individual nations, but politicians and civil servants have not listened to ideas from industry, according to Lisa Jacobson, president of the global organisation.
Public funds to tackle climate change through aid to poor nations are likely to be at least $100bn by 2020, but companies may have to put up $1trillion to transform the world's energy sector into a low-carbon industry.
"There has not been enough focus on the private sector, which will have to find most of the investment itself," said Ms Jacobson. "It has had a negative effect on the innovation of the proposals."
At previous summits, companies have been more active in suggesting market-based mechanisms and financing solutions to help raise money to tackle global warming, she said.
But industry has been sidelined at this week's Copenhagen climate change summit , with energy companies such as Scottish Power owner Iberdrola, Duke Energy, E.ON, BP and Royal Dutch Shell attending parallel business conferences.
Ahead of the Copenhagen Business Day, a new survey showed that 98pc of business executives in the UK think that the availability of private finance over the next six months is critical to the success of any global deal.
The study, by accountancy firm PriceWaterhouseCoopers, also found that over three quarters of UK respondents, and 80pc globally, supported a global carbon market mechanism.
"Traditional ways of generating power and running factories could become cost prohibitive as both carbon markets and carbon pricing become more expensive," said Malcolm Preston, partner, sustainability and climate change, PricewaterhouseCoopers. "That's why aggressive targets are needed to drive investment and deployment of new technologies, renewable energy, new ways of working, and cheaper ways of doing things."
Alexandra Galin, policy adviser at the Carbon Markets & Investors Association (CMIA), said Copenhagen risked taking a backward step if politicians did not do more to encourage worldwide carbon trading markets.
To download the full article, please click here.