Constellation Marks Launch of Maryland Wind Farm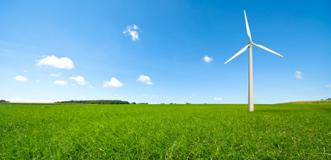 July 19, 2011
Constellation Marks Launch of Maryland Wind Farm
Today Constellation Energy held the ribbon-cutting for Maryland's first commercial wind farm, located in rural Garrett County.
The 28 Backbone Mountain turbines, which started generating approximately 70 MW of electricity months ago, can produce enough power for 23,000 homes and mark Maryland's entry into the harnessing of wind for power generation. Constellation Vice President Dale Linaweaver noted that the $140 million project generated above $10 million in the local economy and provided 150 construction jobs.
Constellation Energy's Maryland wind farm is the first in what Governor Martin O'Malley's administration hopes will be many more wind developments – many of them off the Atlantic coast. The 94 square nautical miles of ocean outlined by federal officials as an area where turbines might be placed has the potential to generate 400 to 600 MW.
For more extensive reporting, see Scott Calvert's article in The Baltimore Sun.