Climate Solutions Businesses Call for International Framework to Support Global Carbon Market, More Investment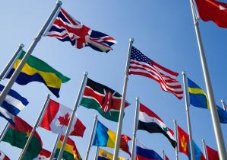 Climate Solutions Businesses Call for International Framework to Support Global Carbon Market, More Investment
November 6, 2009, Barcelona Spain: Climate Solutions Businesses have come together to express concern that current proposals risk undermining increases in private investment and the development of a global carbon market. In a statement released today, they urge that a Copenhagen framework ensures:
Mid-term and long-term signals to investors: Transparent and accountable policies that include near-term and long-term emissions reduction goals and account for investment timescales.
Common structures for emissions targets and accounting: Commitment periods, compliance units, and registry and inventory standards, must be held common.

Fast-start funding to developing countries: Meaningful provisions to build capacity and create healthy investment environments in developing countries.

Continuity: The international community has developed trust in existing market mechanisms. They must not be arbitrarily discontinued or replaced. A commitment to continuity and reform must be made to ensure that existing investments are safeguarded and trust is maintained. This will allow the scaling up of capital for mechanisms post-2012 will be substantially easier.

Private Sector Role: Post-2012 systems that have a role for private finance should utilize the expertise and consult with the business community in their design.
Flows of private sector resources – technological and financial – will add scale and speed to global efforts to mitigate emissions.
To download a full copy of the press release with contact information, please click here.
To download a full copy of the coalition's statement, please click here.