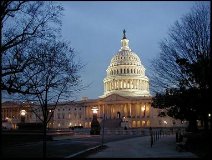 FOR IMMEDIATE RELEASE
Contact: Jack Thirolf
Email: [email protected]
Telephone: 202.785.0507 or 202.494.5133
Clean Energy Industries Praise the Release of the International Climate Change Investment Act of 2009
Washington, DC – December 3, 2009: The Business Council for Sustainable Energy (BCSE), an industry coalition of energy efficiency, renewable energy and natural gas businesses and trade associations, commends the introduction of the International Climate Change Investment Act of 2009.
"This legislation is an important expression of U.S. leadership on public finance in support of adaptation to climate change and the transfer of clean energy technologies to developing nations," said BCSE President Lisa Jacobson. She continued, "We are especially pleased that the bill recognizes the vital role that the private sector can play in the design and implementation of programs aimed at technology transfer. The Council supports technology transfer and adaptation activities as part of the U.S. international development agenda. Financial assistance in these areas is critical to addressing poverty alleviation, improving energy access and protecting the global climate – while supporting U.S. clean energy industries with new export and market opportunities."
The Council applauds Senator John Kerry (D-MA), and the other co-sponsors of the legislation, including Foreign Relations Committee members Senators Bob Menendez (D-NJ), Ben Cardin (D-MD), Ted Kaufman (D-DE), and Kirsten Gillibrand (D-NY), for their leadership on this issue.
The BCSE will lead a delegation of more than 100 senior executives from clean energy technology businesses to Copenhagen for the international negotiations on climate change next week. The Council looks forward to working with its sister organizations (the International Council for Sustainable Energy, the UK Business Council for Sustainable Energy, the Clean Energy Council [Australia], and the European Business Council for Sustainable Energy) to push for a strong international agreement that includes ambitious midterm reductions goals and market-based policies, such as public finance in support of technology transfer.
For a pdf version of this release, please click here.