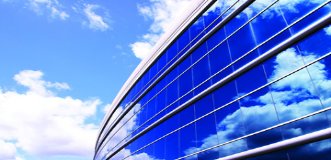 FOR IMMEDIATE RELEASE
March 4, 2014Contact: Laura Tierney
Email: [email protected]
Office: 202.785.0507
Clean Energy Businesses Support
House Energy Efficiency Legislation
Washington, DC -- The Business Council for Sustainable Energy (BCSE) supports passage of energy efficiency legislation scheduled for action on the Floor of the House of Representatives today.
The legislation is a significant and important signal of bipartisan support for energy efficiency.
According to the 2014 edition of the BCSE-Bloomberg New Energy Finance (BNEF) Sustainable Energy in America Factbook, over the past five years our country's energy use has declined by 5 percent, carbon dioxide emissions from the energy sector fell by over 10 percent and our economy has grown by 6 percent. Passage of the House energy efficiency legislation will help to build on this momentum.
The legislation, the Energy Efficiency Improvement Act, will be brought up under Suspension of the Rules Tuesday and packages together several small, but important pieces of legislation to increase energy efficiency in commercial buildings, the federal government, and certain appliances. The legislation includes: H.R. 2126, the Better Buildings Act (Tenant Star); a modified version of H.R. 540, the Energy Efficiency Government Technology Act; H.R. 4066 to modify efficiency standards for grid-enabled water heaters, and H.R. 3820 to encourage benchmarking in commercial buildings.
Council President Lisa Jacobson said, "With consideration of the Energy Efficiency Improvement Act in the House of Representatives today, and the reintroduction of the Shaheen-Portman, Energy Savings and Industrial Competitiveness Act last week, it is clear that momentum is building for bipartisan energy efficiency legislation."
Download the full press release here.