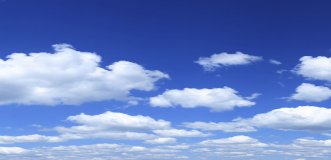 Clean Energy Business Coalition Addresses UN Plenary on Role of Mid-term Targets to Expand Investment and Markets
March 30, 2009, Bonn, Germany - The Business Council for Sustainable Energy (BCSE) delivered an intervention today before the 7th Session of the Ad-hoc Working Group on the Kyoto Protocol (AWG-KP) of the United Nations Framework Convention on Climate Change. The Council highlighted the crucial role that mid-term targets play in achieving near-term greenhouse gas emissions reductions, and in solidifying long-term market investments.
Jim Wolf, a BCSE Board Member, spoke on behalf of the International Council for Sustainable Energy, the Global Wind Energy Council and the Carbon Markets & Investors Association, and addressed the AWG-KP plenary session to share the clean energy industry's views related to emissions reduction contributions of Annex I Parties. More specifically, he explained that the setting of mid-term greenhouse gas emission reduction targets will:
1) Send a strong signal to markets, technology providers, and investors that will secure and expand investments. Since investment cycles often range over a five to ten year period, it is essential to put decisions and targets in place now.
2) Stimulate the near-term deployment of clean energy technologies including renewable energy, which in turn will enable countries to meet near-term reduction goals and lower the cost of compliance over the long-run.
3) Provide incentives for energy-efficiency measures to mitigate climate change, particularly in the industrial and building sectors. These measures enable countries to also realize the co-benefits of reducing energy costs, decreasing vulnerability to energy price volatility, and increasing energy security.
Mr. Wolf closed with the potential of a new treaty to revitalize the world's economy - "A post-Kyoto agreement has the power to play a key role in the world's global economic recovery by creating new markets and jobs around the world – while simultaneously preserving our climate and transitioning our global economy toward a clean-energy, low-carbon future."
To read a full copy on the intervention, please click here.