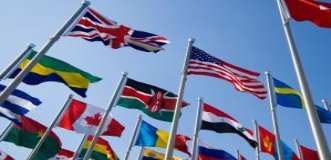 FOR IMMEDIATE RELEASE
1 December 2010
Contact: Jack Thirolf
Email: [email protected]

Business Leaders Advocate for Clean Energy Policy at Cancún
Cancún, México — "Access to energy is a vital ingredient for every country's development. The technology already exists for energy to be distributed more widely, used more intelligently and generated more cleanly in all countries. The private sector looks forward to the opportunity to work with [the UNFCCC and national governments] and to identify faster, more efficient steps to reduce emissions, deliver clean energy and grow our economies." This was the key message delivered by Jeff Moe of the Center for Energy Efficiency and Sustainability at Ingersoll Rand, who spoke yesterday on behalf of businesses and industry NGOs before the Subsidiary Body for Implementation (SBI).
Mr. Moe called on the SBI to adopt a decision text to establish an effective technology mechanism in Cancún, a meaningful step that could deliver immediate deployment of existing clean energy technologies and greenhouse gas emission reductions. Mr. Moe also emphasized the role that the private sector can play in the design and work of the Climate Technology Center and Network (CTC+N) by offering technical expertise and knowledge about its products and services, a contribution that would ease the burden of information sharing and provide access to proven and cost-effective clean energy solutions.
Looking beyond the COP16 negotiations, Mr. Moe also called on delegates to push for national policies in their home countries that would channel low-carbon investment into key sectors with high short-term mitigation potential, such as the building, transportation and power sectors. "An approach that includes policy incentives, minimum standards, educational awareness, that utilizes market-based mechanisms, and which ensures an environment that respects the value of innovation and intellectual property rights," he said, "will accelerate the transition to a low-carbon economy."
The text of Mr. Moe's full intervention can be read here. He is in Cancún as part of the delegation of the Business Council for Sustainable Energy (BCSE), a coalition of American businesses from the energy efficiency, renewable energy, and natural gas industries. Mr. Moe serves on the Board of Directors of the BCSE.
More information on the BCSE's activities and priorities in Cancún is available here.