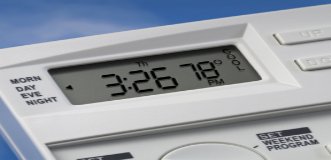 FOR IMMEDIATE RELEASE
February 3, 2011
Contact: Jack Thirolf
Email: [email protected]
Office: 202.785.0507
Better Buildings Initiative: A Significant Boost to Efficiency and the Economy

Washington, DC — The Business Council for Sustainable Energy (BCSE) released the following statement from President Lisa Jacobson in response to President Obama's announcement of the Better Buildings Initiative:
"The Better Buildings Initiative unveiled today is good news for the American economy. The President's plan hones in on many of the hurdles that have prevented and delayed energy efficiency improvements to the existing commercial building stock. Implementing these improvements will produce net savings to building owners and businesses that will free up funds for reinvestment back into the American economy. The solutions the President offers—including streamlining the tax code to help building owners invest in their properties and reduce costs in the long term and improving access to financing for small businesses—will get advanced building technologies off the shelves and into buildings where they belong.
"Energy efficiency is a tremendous domestic resource. The Better Buildings Initiative is an important step towards capturing energy savings and unleashing those resources into the economy."
A PDF version of this release is available here.