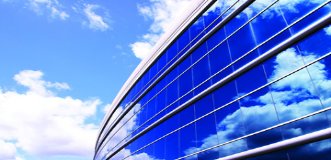 FOR IMMEDIATE RELEASE
February 25, 2013
Contact: Laura Tierney
Tel: 202-785-0507
BCSE Welcomes Waste Management as New Member to its Coalition
Washington, DC — The Business Council for Sustainable Energy (BCSE) today announced that Waste Management, Inc. (NYSE: WM) has become a BCSE member for 2013.
"Waste Management is a sustainability leader in the environmental services field, taking every opportunity to extract value from the waste they manage" said BCSE President Lisa Jacobson. "They are the largest recycler in North America, an innovator in the production of renewable energy, a user of natural gas vehicles in their fleet and promote energy efficiency in new buildings."
"We look forward to working with the Business Council for Sustainable Energy," said Barry Caldwell, Chief Communications Officer for Waste Management. "BCSE's goal to expand opportunities for renewable energy and sustainable practices aligns well with our corporate goals to realize energy savings by increasing recycling, produce renewable energy from materials otherwise discarded, and continually improve our own energy efficiency."
You can learn more about WM's sustainability goals in its 2012 Sustainability Report at http://www.wm.com/sustainability/index.jsp.
The Council's 2013 priorities include advocacy for energy and tax policies that support growth in production of clean energy, industry practices to enhance energy efficiency, and deployment of natural gas. The Council recently released its Sustainable Energy in America 2013 Factbook, which provides market data tracking the significant changes underway in the U.S. energy mix and their impacts on energy investment, technology costs and emissions benefits.
Waste Management is the leading provider of comprehensive waste management services in North America. Through its subsidiaries, the company provides collection, transfer, recycling and resource recovery, and disposal services. It is the largest residential recycler in North America and a leading developer of waste-to-energy and landfill gas-to-energy facilities in the United States. The company manages the industry's largest fleet of alternative fuel vehicles, including over 2,000 trucks that run on compressed natural gas. To learn more information about Waste Management: visit http://www.wm.com .
Download the full press release.