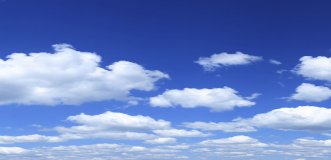 BCSE Urges President Obama to Press for Comprehensive Energy and Climate Legislation in State of the Union Address
The Business Council for Sustainable Energy sent a letter today to President Barack Obama urging him in his State of the Union address to call for enactment this year of comprehensive energy and climate change legislation. A robust, market-based bill reducing greenhouse gas emissions, the letter argues, would drive economic growth, increase national energy security, and limit the risks associated with global warming. Such a bill would allow the nation to address simultaneously three pressing threats to its long-term prosperity.
The letter praises the President and his Administration for "the energy efficiency and clean energy investments begun in 2009 by the American Recovery and Reinvestment Act (ARRA)" saying that "the ARRA has created opportunities and incentives for productive investments with positive economic payoffs and has helped to demonstrate that carbon reduction policies do not have to result in costly regulation."
Nonetheless, the Council believes that the positive effects of the clean energy investments made by the stimulus must only be the beginning in the transition to a clean energy economy. "White House leadership is needed now more than ever," urges the letter, leadership that should "focus on identifying workable proposals and building coalitions."
The Council recommends that "a properly-structured, comprehensive approach should include carefully-planned caps on economy-wide greenhouse gas emissions and flexibility in the form of emissions trading and offsets to reduce the cost of compliance and to drive innovation and performance. It would also incorporate a suite of complementary energy policies, including a renewable electricity standard, an energy efficiency resource standard, building efficiency policies and incentives, tax credits, and other provisions that move nation on an immediate path to cost-effectively reduce emissions with a broad portfolio of existing clean energy technologies and resources – such as supply-side and demand-side energy efficiency, renewable energy and natural gas."
Please click here to view the full letter.