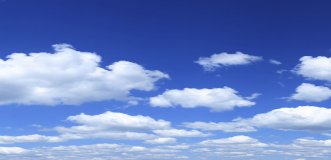 Clean Energy Industries Urge House to Pass H.R. 2454
Improvements to Bill Needed Before Final Enactment

Washington, DC – June 23, 2009: In a letter sent to members of the House of Representatives today, the Business Council for Sustainable Energy (the Council), an industry coalition of energy efficiency, renewable energy and natural gas businesses and trade associations, urged passage of H.R. 2454, the American Clean Energy and Security Act of 2009.
"House passage of the American Clean Energy and Security Act is a critical step in the process to advancing federal climate and energy legislation," said Council President Lisa Jacobson.
The Council has long supported adoption of comprehensive and market-based climate change and energy legislation that sends signals to capital markets to invest in existing clean energy technologies. H.R. 2454 makes strides to incorporate this approach in several areas.
As possible House action approaches this week, the Council looks forward to working with Congress to improve H.R. 2454 where possible. Several areas for improvement include:
Strengthening the Renewable Electricity and Energy Efficiency Standards – with stronger near-term renewable energy and energy efficiency targets that protect current jobs and create new jobs
Allocating allowances to spur private capital flows as well as to ensure consumer benefit through expanding support for energy efficiency and renewable energy, with allowances going directly to renewable generators, consumers and clean energy project investors
Adoption of clean energy tax incentives
Expanding offset opportunities by removing the discounting of international offsets and providing clarity on international offset eligibility
Ensuring flexibility through market-mechanisms and financial instruments to allow businesses to manage risks and protect consumers
"We cannot afford to further delay action on this legislation," said Jacobson. "While strengthening is needed, House passage of H.R 2454 puts the nation on the path towards a clean energy economy—protecting our environment and creating thousands of U.S. jobs."
Please click below to download: