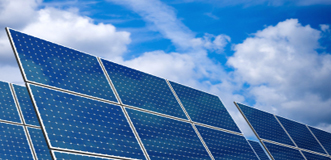 April 11, 2011
BCSE Submits Comments on Clean Energy Standard White Paper
The BCSE submitted comments today to the Senate Energy and Natural Resources Committee in response to the Clean Energy Standard (CES) White Paper issued following President Obama's call for 80 percent of our nation's electricity to come from clean resources by 2035 in his State of the Union Address. Below are the Executive Summary of the Council's comments and PDF copies of the Council's responses to various questions in the White Paper.
Executive Summary:
The Business Council for Sustainable Energy (BCSE or "The Council") appreciates the opportunity to respond to the Senate Committee on Energy and Natural Resources' white paper on a federal Clean Energy Standard (CES). We commend the leadership of Chairman Jeff Bingaman and Ranking Member Lisa Murkowski in providing a detailed list of CES design questions in response to President Obama's call during the 2011 State of the Union address for a requirement that 80 percent of the nation's electricity come from clean energy technologies by 2035.

The Council represents a broad set of industry interests from the renewable energy, energy efficiency and natural gas sectors. As a diverse coalition, not all members take positions, or endorse, the comments provided in response to the CES white paper questions. In that context, an appropriately structured CES can be a powerful clean energy deployment mechanism and offers the opportunity to establish a long-term, predictable market signal for clean energy investment. A national clean energy policy, such as a CES, will provide certainty for investors and is essential to spur domestic manufacturing and the creation of new US manufacturing jobs.

The Council believes that a CES should foster a diverse portfolio of resources, with an emphasis on near-term and mid-term deployment of commercially-available options. There are many technologies and resources that are ready to be used to move our nation towards a cleaner, more efficient and more reliable energy system. A CES can speed that transition.

A CES should also ensure that it is driving real and measurable increases in clean energy deployment and it should safeguard against double-counting of credits and certificates among parties. This will require clear accounting rules as well as appropriate evaluation, monitoring and verification protocols. In addition to the points made above, the Council offers the following principles that should underpin the design of a federal CES:

With regard to a federal CES, the Council believes it should support state level initiatives that drive clean energy deployment and investment. As such, a CES should provide a floor, not a ceiling for state and regional standards. This is in contrast to nationwide minimum standards for federally covered consumer products, where state by state standards would balkanize a national market−state utility standards would not.

A CES must be considered in concert with other energy and tax policies. Further, a CES does not replace the need for regulatory certainty derived from congressional action on a federal greenhouse gas emissions policy.

Our industries strongly support the establishment of a sustainable policy framework that provides clarity on market demand and certainty to investors in clean energy sectors. There are numerous commercially-available technologies that are ready to meet our nation's energy, economic and environmental objectives. A CES can be a potent tool to unlock private sector investment, create jobs and scale up clean energy deployment.
BCSE Responses: