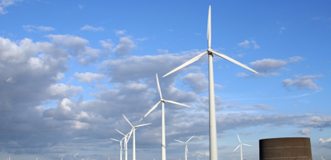 BCSE Submits Comments on Cap-and-Trade Auction Design and Carbon Offsets to the Western Climate Initiative
July 8 – In response to a set of proposals on cap-and-trade auction design and the future offset system, the BCSE has submitted public comments to the Western Climate Initiative (WCI). The comments capture the breadth of BCSE members' expertise in carbon offset project development and verification and in carbon market participation.
In response the WCI Markets Committee's Auction Design White Paper, the BCSE provided the following recommendations:
Ensure maximum carbon market liquidity through open participation,
Maintain effective price signals to spur clean energy and energy efficiency investment, and
Encourage allowance allocation to provide additional incentives for clean energy investment and deployment.
In response to the WCI Offsets Committee's Offset System Essential Elements document, the BCSE submitted the following recommendations:
Encourage greater flexibility in the geographical and temporal limitations of acceptable offset project, and
Urge the adoption of standards and protocols that ensure offset projects of the highest integrity and certainty.