BCSE Statement on White House Executive Order to Accelerate Investment in Industrial Energy Efficiency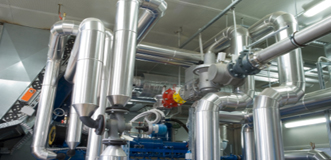 August 30, 2012
BCSE Statement on White House Executive Order to Accelerate Investment in Industrial Energy Efficiency
Washington, DC – The Business Council for Sustainable Energy expressed its support today of the Obama Administration's release of an Executive Order to accelerate investment in industrial energy efficiency.
"BCSE commends the Obama Administration for focusing on the economic benefits of improving our industrial competitiveness through combined heat and power (CHP), waste heat recovery and other industrial energy efficiency investments, " commented BCSE President Lisa Jacobson.
The full BCSE Statement is available here.