BCSE Statement on the Release of the American Power Act (May 12, 2010)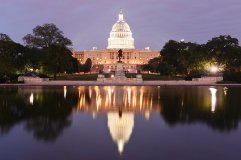 FOR IMMEDIATE RELEASE
May 12, 2010
Contact: Jack Thirolf
Email: [email protected]
Office: 202.785.0507
Cell: 202.560.0057

BCSE Statement on the Release of the American Power Act
Washington, DC — The Business Council for Sustainable Energy (BCSE)—a coalition of leading companies and trade associations from America's energy efficiency, natural gas, and renewable energy industries—released the following statement today from BCSE President Lisa Jacobson:
"On behalf of the BCSE, I commend Senators Kerry and Lieberman for their commitment to addressing our nation's most crucial challenges--energy security, economic growth, and environmental sustainability. Given the proper regulatory certainty and long-term market signals, America's energy efficiency, renewable energy, and natural gas industries stand ready to reinvigorate our nation's manufacturing sector, firmly establish the US as the global leader in clean energy technologies, and put Americans to work.
"The proposal released today represents months of work by Senators Kerry, Lieberman, and Graham and their staffs. They deserve credit for their tireless efforts. We look forward to analyzing the proposal in greater detail and working with Congress to enact comprehensive energy and climate change policy this year."
Since its founding in 1992, the mission of the BCSE has been to advance policies that accelerate the deployment of readily available clean energy resources and technologies and that take into account the full economic and environmental attributes of energy production and use. A PDF version of this release is available here.