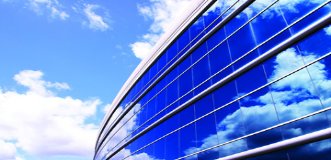 FOR IMMEDIATE RELEASE
October 15, 2010

Contact: Jack Thirolf
Email: [email protected]
Office: 202.785.0507

BCSE Statement on the California Ballot Initiative Proposition 23

Washington, DC —The Business Council for Sustainable Energy (BCSE)—a coalition of leading companies and trade associations from America's energy efficiency, natural gas, and renewable energy industries—released the following statement from BCSE President Lisa Jacobson concerning California ballot initiative Proposition 23:
"The BCSE supports AB 32, California's landmark climate change law, and is opposed to Proposition 23.
"Appropriately implemented, AB 32 will drive investment in existing clean energy resources and technologies that reduce greenhouse gas emissions and air pollution, improve economic competitiveness, and create jobs."
Proposition 23 would suspend regulations that have been imposed under AB 32 until the unemployment rate falls below 5.5 percent for four consecutive quarters. As a diverse coalition, not all BCSE members oppose or take a position on Proposition 23.
A PDF version of this release is available here.