BCSE Statement on EPA's Release of Guidance for BACT for Greenhouse Gases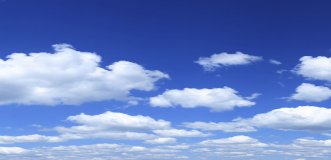 For Immediate Release
November 10, 2010
Contact: Jack Thirolf
Email: [email protected]
Phone: 202-785-0507
BCSE Statement on EPA's Release of Guidance for BACT for Greenhouse Gases
Washington, DC —The Business Council for Sustainable Energy (BCSE)—a coalition of leading clean energy companies and trade associations—released the following statement from President Lisa Jacobson on the Environmental Protection Agency's (EPA) release of initial guidance on what can constitute Best Available Control Technology (BACT) for facilities facing regulation of their greenhouse gas emissions under the Clean Air Act.

"The Council, since its founding in 1992, has urged the EPA to encourage the win-win economic and public health benefits offered by investments in supply-side and demand-side energy efficiency. Today's BACT guidance is promising in this regard. We are encouraged that the Agency has recognized energy efficiency as a crucial tool in advancing America's economic competiveness.
"The BCSE will provide additional perspectives as we fully consider the details and implications of the guidance.

"Our coalition continues to urge Congress to establish a national market-based program for reducing carbon emissions and developing and deploying clean energy technologies."
The Business Council for Sustainable Energy (BCSE) is an organization dedicated to implementing market-based approaches to reducing pollution and providing a diverse, secure mix of energy resources. Founded in 1992 by senior executives in the natural gas, energy efficiency, electric utility, and renewable energy industries, the Council offers a distinct, business-oriented perspective on energy, environmental and sustainability issues. The BCSE's members have combined annual revenues of over $650 billion, providing America with clean energy services, technology products, and power generation.
A PDF version of this release is available here.