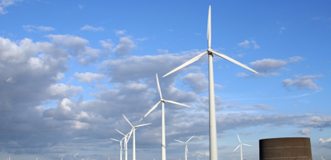 FOR IMMEDIATE RELEASE
August 9, 2012
Contact: Colbie Holderness
Email: [email protected]
Tel: 202-785-0507
BCSE Statement in Response to Senate Finance
Committee Action on Tax Extenders
Washington, DC - Business Council for Sustainable Energy (BCSE) President Lisa Jacobson issued the following statement following the August 2 Senate Finance Committee markup of a tax extenders package.
"Clean Energy businesses are pleased that the Senate Finance Committee has moved forward with a markup of legislation to extend critical tax measures and the Council urges Senate Leadership to bring the legislation to the Floor after the August Recess. The Council urges the House of Representatives to enact similar legislation to provide tax certainty to clean energy businesses.
"BCSE believes it is urgently important for Congress to continue its long-standing support for a broad array of clean energy tax measures to spur investment, create jobs and diversify our nation's energy portfolio to power the U.S. economy.
"The Council looks forward to constructively working with Members of Congress to include a broad array of clean energy tax measures as they continue to move forward with tax extenders legislation in the coming weeks."
A copy of this statement is available here.