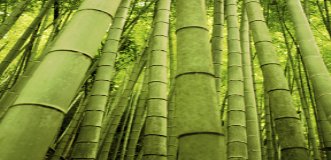 Business Council for Sustainable Energy Releases Plan for Deploying Clean Technology
January 29, 2009 – The Business Council for Sustainable Energy released to the Obama Administration and Congress today its blueprint on key legislative actions needed to transform the U.S. economy into one that is both sustainable and thriving. The paper, "Moving the Nation Towards a Clean Energy Economy," outlines critical policies that will help the United States emerge as a global leader in the new, green economy and put millions of people to work.
"The nation sits at a critical crossroads to address multiple policy challenges," said Lisa Jacobson, Executive Director of the Council. "The United States must tap into available clean energy technologies in order to take advantage of the vast opportunities these resources offer to expand and create new industries and jobs at home while providing energy security and addressing global climate change."
In its plan, the Council recognizes that U.S. policymakers currently face multiple policy challenges: an economy in turmoil, the threat of global climate change and an increased demand for electricity in the face of rising fuel prices and declining investments in new energy infrastructure. A suite of policy options are presented in the Council's blueprint to lead the U.S. to economic recovery through deployment of clean energy technologies.
The Council outlines to Congress and the new Administration the following actions to ensure that the past growth in the clean energy sector continues in the current economic environment:
Focus legislation on a strategy rather than individual programs by designing comprehensive, consistent and complementary policies to direct investments in renewable energy, energy efficiency and natural gas needed to jump start the clean energy economy;
Adopt policies to improve energy efficiency, including supply-side and demand-side energy efficiency in buildings, industries, appliances, and utilities;
Adopt policies to restructure the recently-enacted renewable energy tax credits so the incentives work as originally intended, especially in the current economic conditions; establishing an aggressive renewable electricity standard, modernizing and expanding the transmission grid; and aggressively pursuing federal procurement of renewable energy resources;
Recognize the important role of natural gas in clean technology deployment; and
Enact climate change legislation to send clear, predictable signals to the market about the cost of carbon in order to direct investments in existing clean energy technologies and to provide real and near-term greenhouse gas emissions reductions.
"The Council strongly urges Congress and the Obama administration to consider our recommendations and quickly implement a workable strategy that will ensure continued growth of the clean energy industry in this current economic environment," said Jacobson. "We welcome the opportunity to work with our nation's policymakers to address these critical challenges in a way that will enhance the diversity of the nation's energy supply and help the U.S. regain global leadership in technology development."
Click here to download the full report.