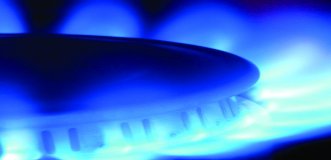 BCSE Releases Paper on Clean Energy Partnership Between Energy Efficiency, Renewables and Natural Gas

October 14, 2009: The Business Council for Sustainable Energy released its working paper on "A Clean Energy Partnership" today as part of its two-day Fall Forum in Washington, DC and advocacy push on Capitol Hill. The paper highlights for U.S. policy makers the integrated relationship between energy efficiency, renewable energy and natural gas industries.
"With the appropriate policies that expand the use of both renewables and natural gas and increase our nation's energy efficiency, the U.S. could reach its greenhouse gas emission reduction goals, reducing emissions by as much as 42 percent by 2030, while creating jobs and enhancing national security, " comments Lisa Jacobson, President.
The paper expands upon the "partnership" between the industries and highlights the cost-saving role of energy efficiency technologies, renewable energy as an economic driver and natural gas as the versatile, domestically abundant, clean fuel. Together, these industries will support our nation's transition to a low-carbon economy.
A copy of the working paper can be downloaded here.