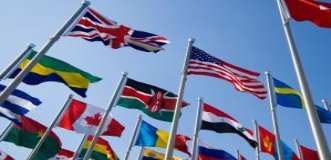 FOR IMMEDIATE RELEASE
3 December 2010

Contact: Jack Thirolf
Email: [email protected]
BCSE Releases Clean Energy: Fueling Sustainable Global Growth, a Blueprint for Action in Cancún

Cancún, México — The Business Council for Sustainable Energy (BCSE), a coalition of American businesses from the energy efficiency, renewable energy, and natural gas industries, released today Clean Energy: Fueling Sustainable Global Growth, its policy framework for COP-16/CMP-6. Acknowledging the procedural and substantive challenges facing the negotiations, the framework highlights the current role played by existing clean energy technologies in reducing greenhouse gas emissions, increasing energy security, and driving sustainable economic growth in developed and developing countries alike.

Concrete, constructive outcomes are possible in Cancún, argues Clean Energy: Fueling Sustainable Growth. Through case studies from around the world, the framework also demonstrates that the global clean energy business community stands ready—and, in fact, is already moving forward—to provide the technology solutions that will grow economies and reduce emissions under a balanced, workable international framework.

Clean Energy: Fueling Sustainable Global Growth is available in hard copy at the BCSE's booth in Cancunmesse Hall C. It is also available online here on the BCSE website. More information on the BCSE's activities in Cancún is available here.